Ala Moana Center provides a first class open-air shopping experience in Honolulu. This beautiful mall, commonly known as Ala Moana, is the largest on Oahu. With over 340 stores, 90 dining options, and various services, residents and visitors, are able to shop and eat, all in one beautiful location. Ala Moana is one of the largest malls in the United States and has a very long history in Honolulu. It has gone through many transformations since the construction first broke ground in 1957. It wasn't always the 4 story structure that it is today, but it was always a favorite for residents. Living in the areas that surround Ala Moana Center, is extra special, as residents can easily make their way over to the mall, not only to shop but to take care of tasks, like going to the post office or getting a manicure. Ala Moana makes city living easy and convenient.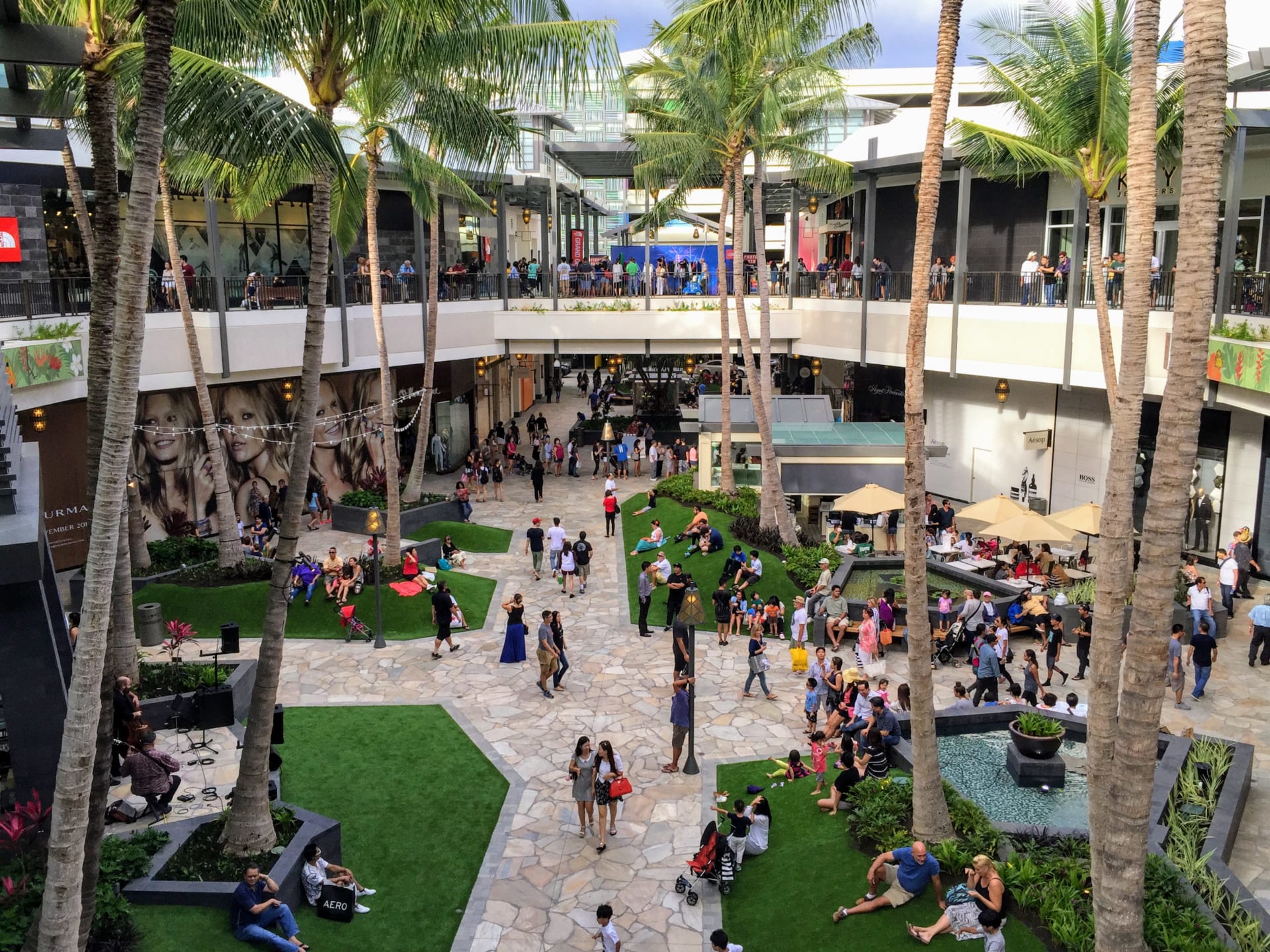 Ala Moana Shopping
Ala Moana Center has a huge selection of stores from big department stores like Nordstrom, Bloomingdale's, and Macy's, and the new Honolulu Target, to local small privately owned boutique shops that sell everything from shoes and handbags to chocolate and peanut butter. Ala Moana has something for everyone. In all, there are over 340 stores on 4 levels, with thousands of available parking spots.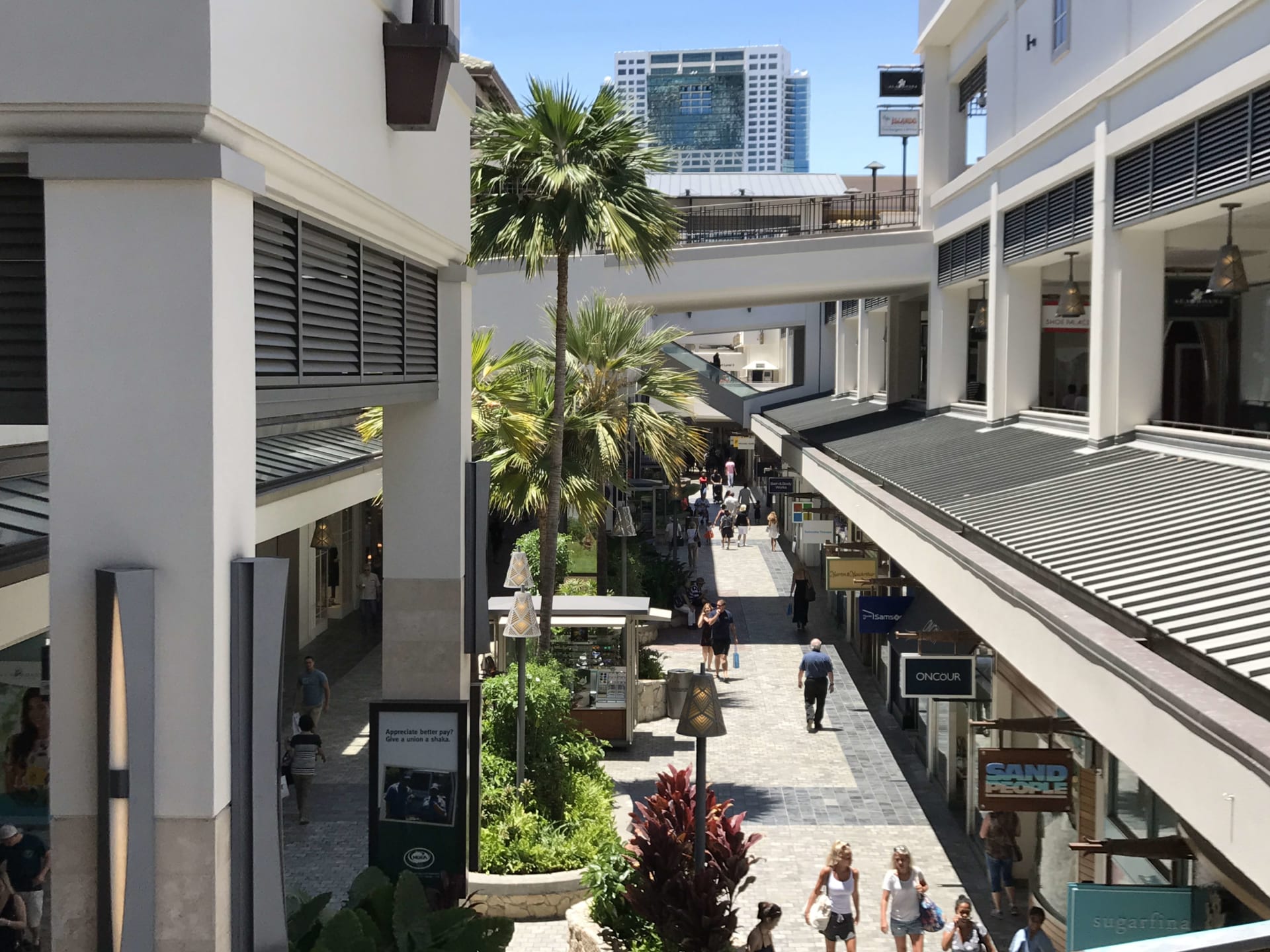 Ala Moana includes a drug store and bank machines for the convenience of guests coming from all over the world, and residents that live in the Ala Moana and Kakaako neighborhoods that surround the mall.
Dining Options
There are over 90 dining options at Ala Moana Center. Some are smaller fast food outlets, and others are full-service restaurants. The food options are endless. Pizza, pasta, sushi, seafood, Korean BBQ, hamburgers, Pho, desserts, ice cream, the list goes on and on.
Ala Moana offers meal options from national well-known restaurant chains, and also from local restaurants and lounges.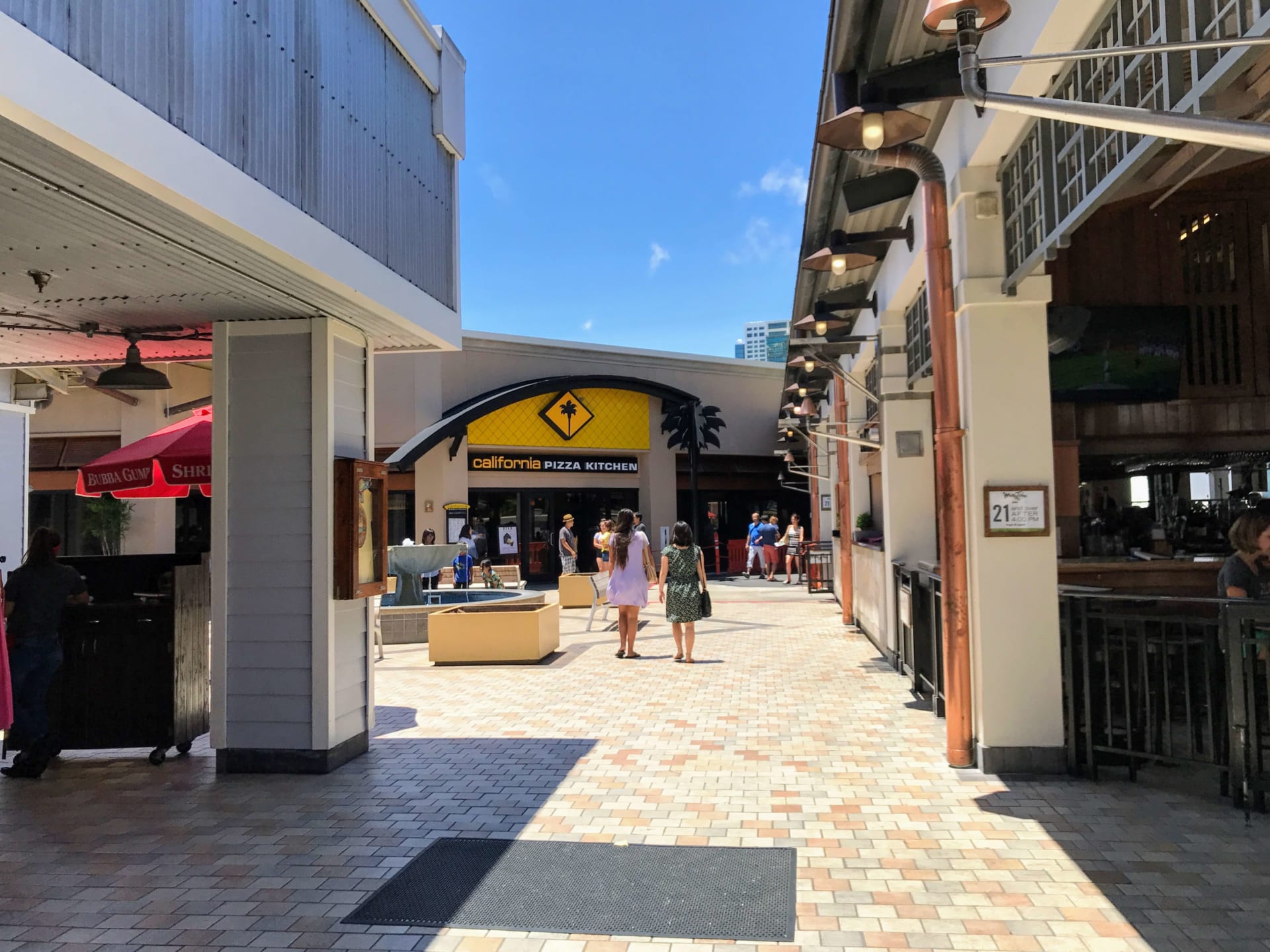 Live Entertainment
The center stage at Ala Moana Center is a busy place. It's home to many Hula and live music shows. The beautiful music echoes throughout every level, while people watch, walk by, or are seen enjoying ice cream or coffee at one of the centrally located snack bars overlooking the stage. While the mall has grown and expanded, the stage has been a focal point of Ala Moana Center for years. Visitors and Honolulu residents love taking a break to watch local performers.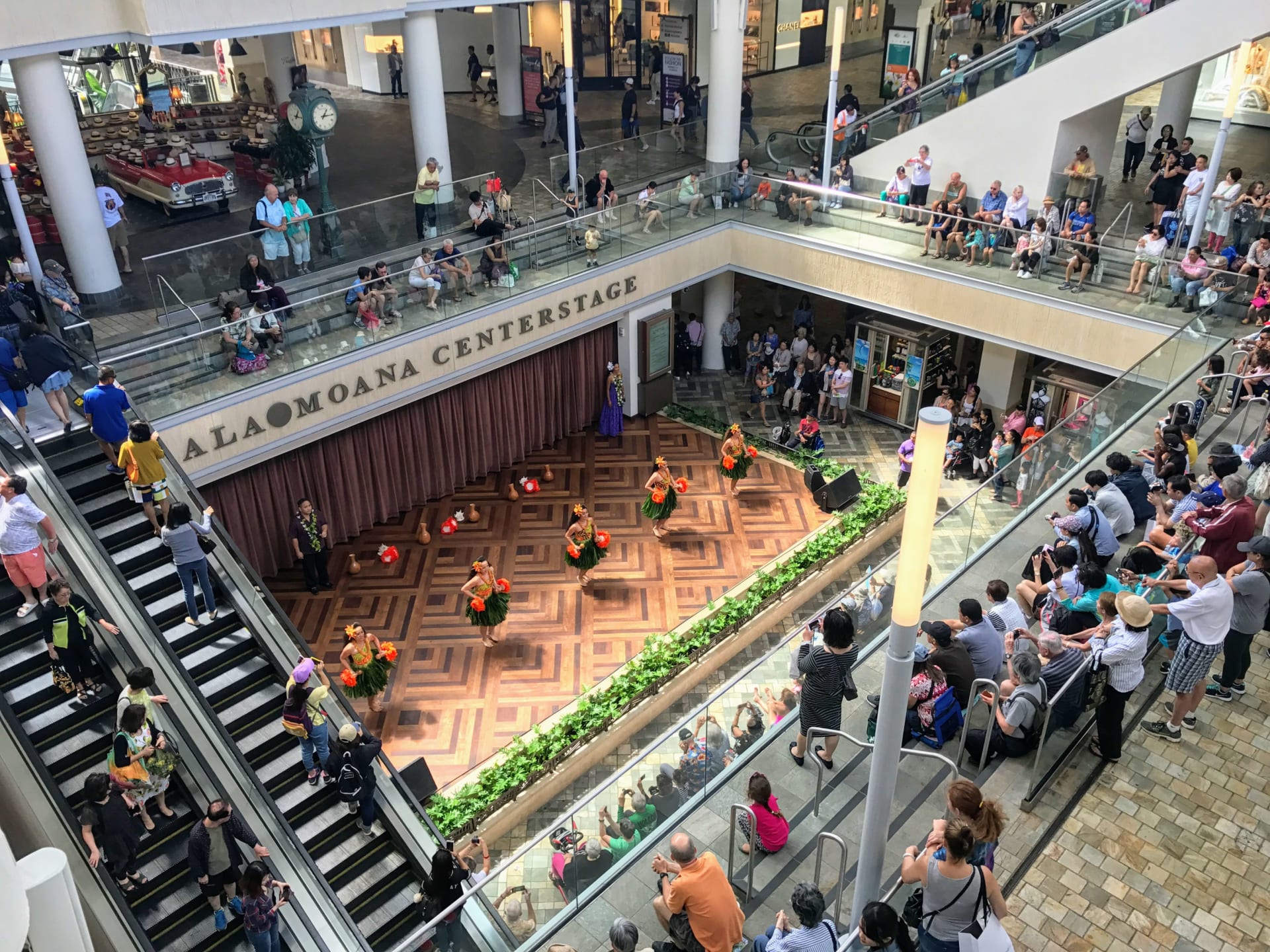 Grocery Shopping at Ala Moana Center
Having a beautiful grocery store at Ala Moana Center is a huge benefit to the residents living in the area. While tourists visiting Ala Moana may be skipping this "attraction", residents can't get enough. The store is always busy with happy shoppers. That's what makes Ala Moana Center more than just another mall. It really is an all-encompassing experience for locals and tourists alike. Residents love having a grocery store so close to home. A quick visit to buy a few items is never a chore.
Residents who live in Park Lane Ala Moana have an exceptionally easy commute to the local grocery store. They literally only have to take the elevator down to go get groceries. Others are not so lucky, and actually, have to cross the street to get to the store. Kidding aside, many Ala Moana and Kakaako residents live a block away from Ala Moana Center, and having a grocery store as part of the shopping experience, is very valuable to many who live nearby.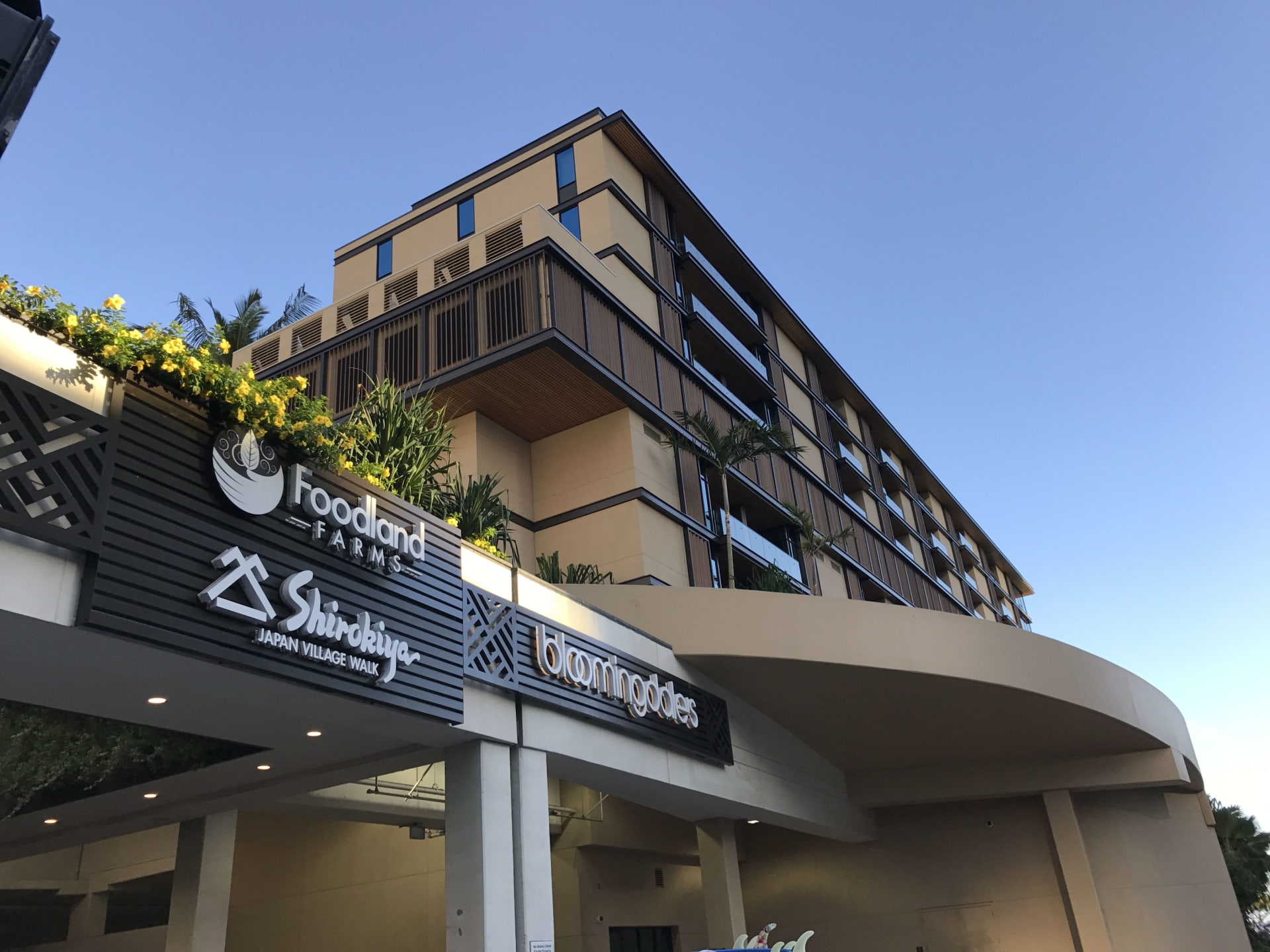 Services at Ala Moana
Ala Moana Center is not just a shopping destination. There are other services at Ala Moana Center to make the experience even better.
The US Post Office has one of its locations at the mall
Cleaners
Hair salons
Nail salons
Trolley Services to and from Waikiki
Visitor Information Centers
Gift Cards
Taxi and Bus Services
Wheelchairs available
Stroller rentals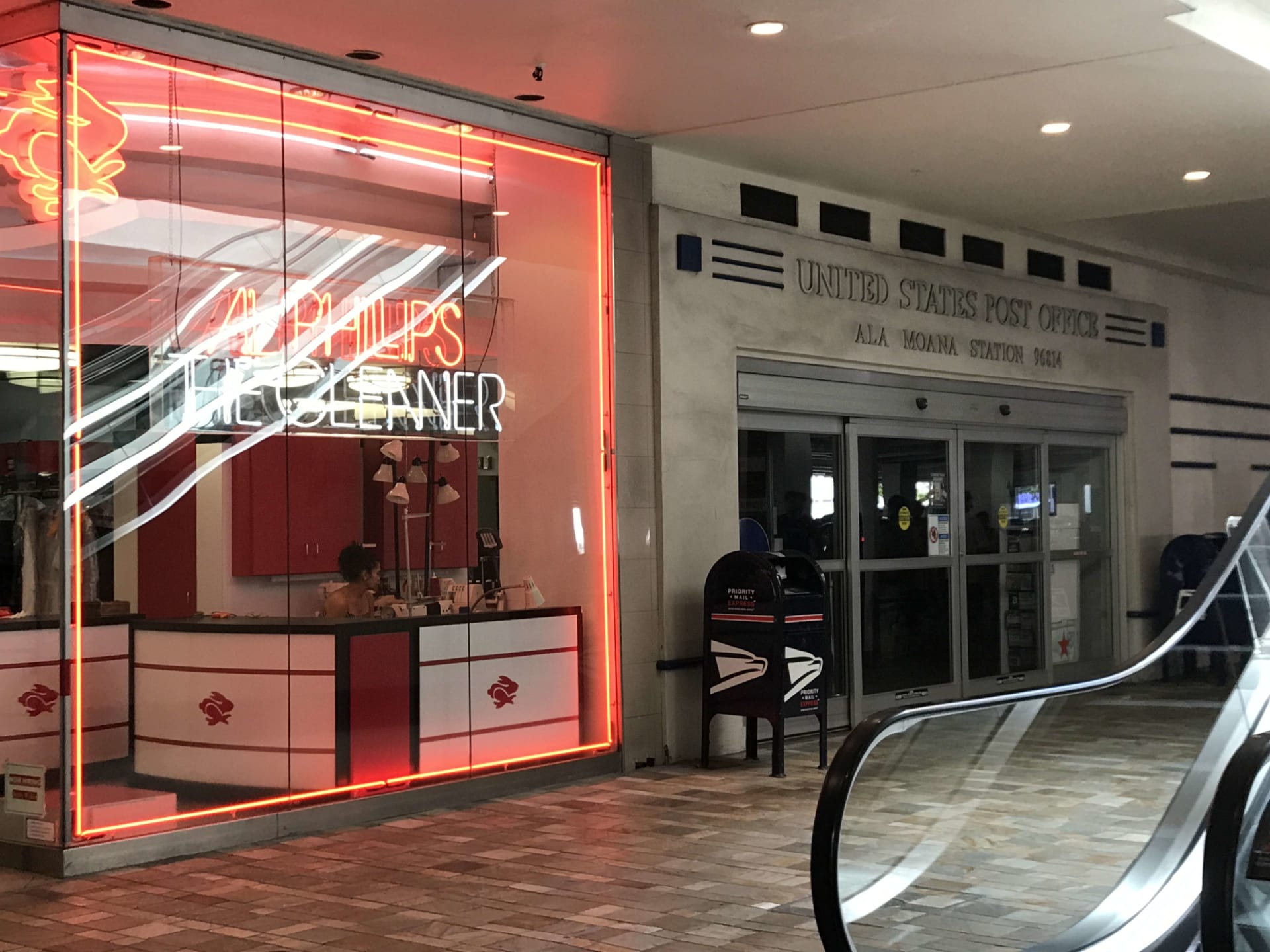 Convenient Location
Ala Moana Center is located in the Ala Moana neighborhood, between Waikiki and Kakaako, and across from Ala Moana Beach Park. The location of this outdoor shopping mall is ideal for so many people living in Honolulu, and for visitors who come to Oahu. Residents can easily stop by and use many of the services Ala Moana offers, grocery shopping, or get a bite to eat, as a normal part of their week. Visitors to Ala Moana Center can enjoy many of the stores and restaurants and purchase items that may not be easily available in their hometowns. Since this open air shopping mall is not only big but also very beautiful, it is really an experience for everyone. With Hawaiian music playing, and fish swimming in many of the water features, Ala Moana is an attraction and a welcoming place.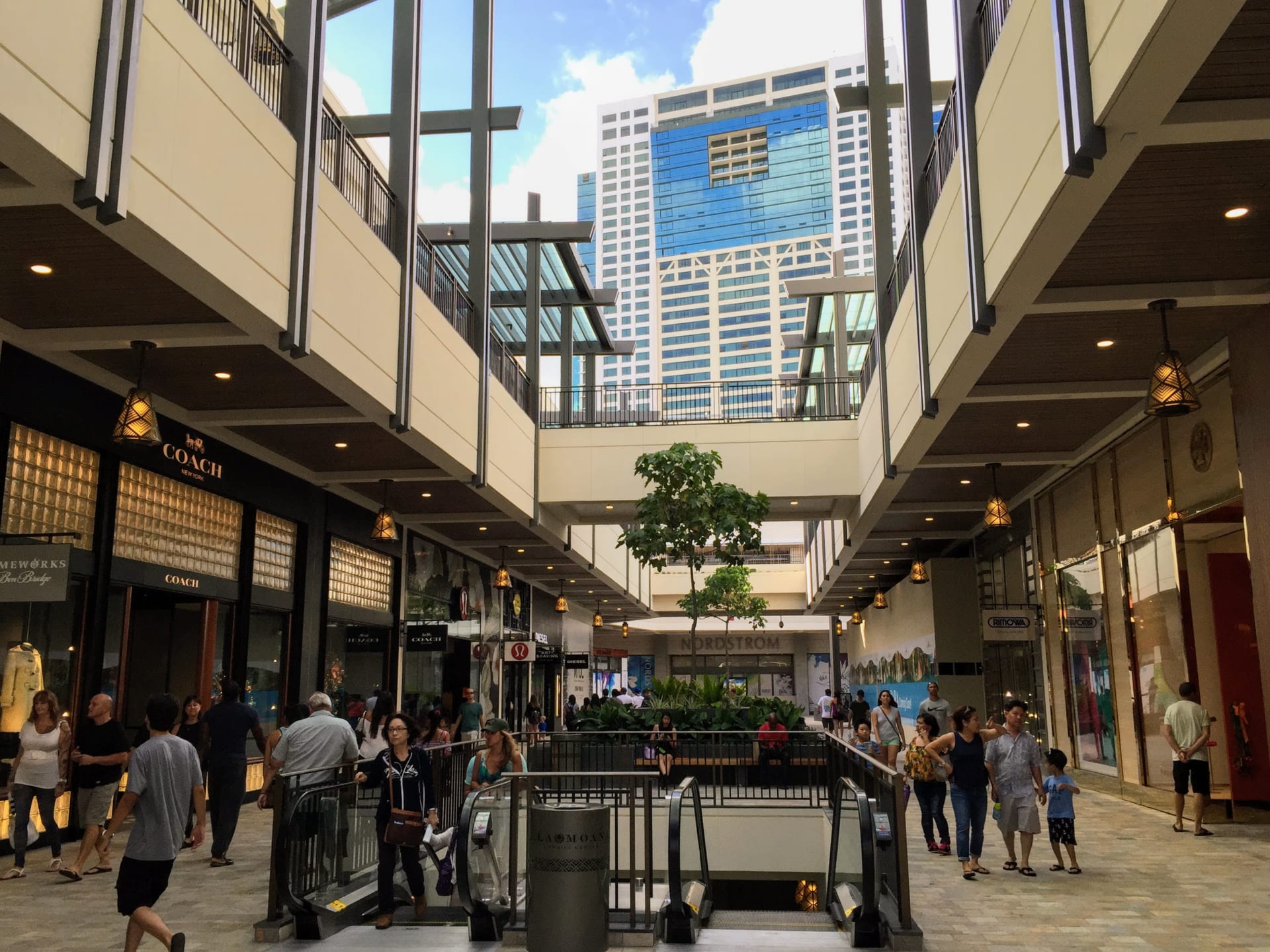 If you have any questions about Oahu real estate, please don't hesitate to contact me. Kinga Mills