The holiday season is upon us, and I would to wish everyone happy holidays. Whatever is beautiful. Whatever is meaningful. Whatever brings you happiness. May it be yours this holiday season and throughout the coming year. Bring a little happiness to your loved ones and to a stranger that may need a warm smile. Enjoy the feeling that this season brings, and most of all, let's be kind to one another.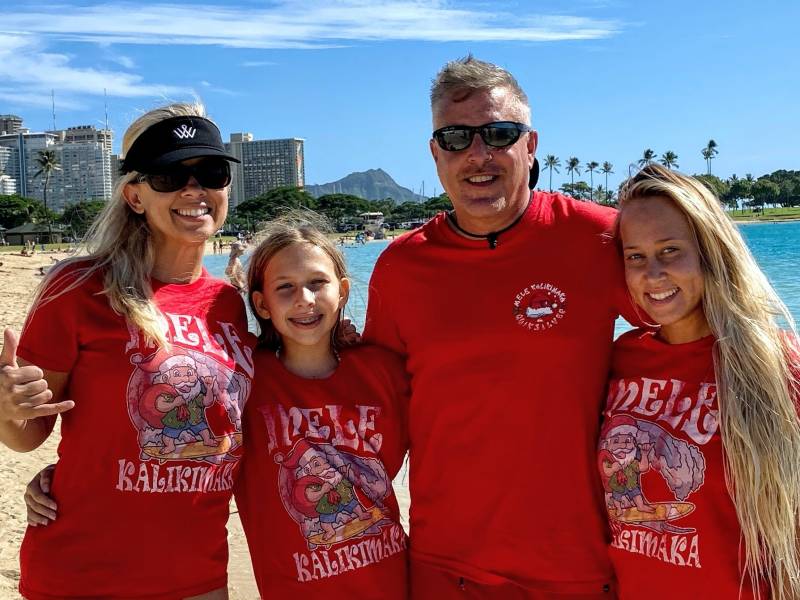 Mele Kalikimaka from my family to yours.

On Oahu, we often hit the beach during this time of the year. We also like to enjoy the holiday decorations that can be found throughout Honolulu and the neighborhoods. We don't have snow, but some homeowners more than makeup for it with thousands of lights and decorations. As Santa makes his way around the world and ends up in Honolulu, the boots, of course, come off, and a friendly shaka appears.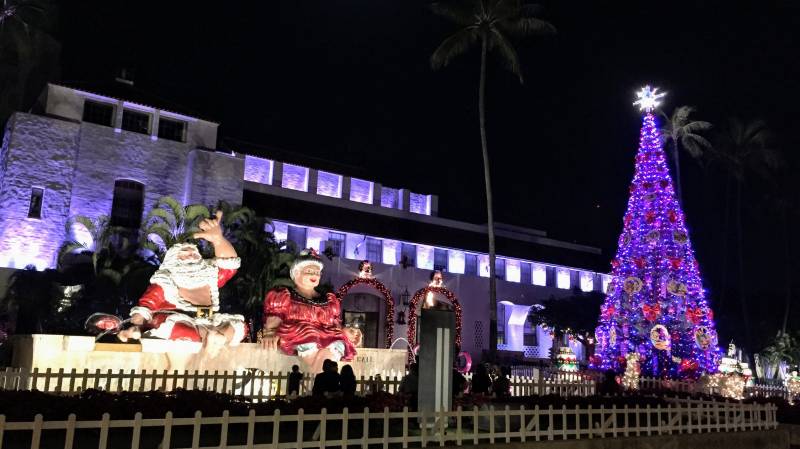 Holiday decorations in front of Honolulu Hale.
Enjoy this time of the year, and if you have any Oahu real estate plans for the upcoming year, please don't hesitate to contact me.