Your orders have arrived and they PCS to Oahu. Exciting times! Whether your destination is Schofield Barracks, Joint Base Pearl-Hickam, Camp Smith, or another post on Oahu, you are now likely the envy of everyone around you. Who doesn't love Hawaii, right? If you are like many who move every few years, you understand the process well. Hawaii PCS, however, can be a little different. After all, we're an island in the middle of the Pacific Ocean, and we sometimes march to the beat of our own drum. As you are creating your PCS to Hawaii checklist, and are planning on purchasing a home, below are a few tips to help you with the process. Whether you are a First Time Buyer, or simply new to the Oahu real estate market, I hope to provide useful information that will assist with your move and your real estate transaction.
PCS To Hawaii - Real Estate Tips
Homes & Condos
If you are PCS'ing to Oahu and you would like to purchase a property, your options will include Oahu Homes and Condos.
Houses

on Oahu, are generally smaller than they are on the mainland. Much of this has to do with higher real estate prices and the availability of land to build on. So if you are currently in a 2600 sq ft home on a half a acre lot, be prepared to downsize. Although those homes are available, and even larger ones, the prices will be much higher as well, so plan accordingly. The homes on Oahu range from older houses with original appliances, to brand new homes similar to ones on the mainland. West Oahu communities have the largest concentration of new and newer homes.
Something that you may not be aware of, CPR communities are popular on Oahu. A CPR is a Condominium Property Regime. In a nutshell, often due to density requirements, home communities are set up as condominiums. This means that although a house looks like a house, it's part of a condominium, much like high-rise buildings are. So all owners belong to the condominium and have condo rules to follow. CPR homes also have maintenance fee in addition to any association fees.

Condos

are very popular on Oahu, especially in Honolulu. If your PCS orders are to Schofield Barracks, condos may not be your first option due to location. However, if you will be working at Fort Shafter, which is closer to the Honolulu real estate market, then condos could be an option. Be prepared that condos come with maintenance fees. On Oahu, the average maintenance fees are approximately $1 per sq ft.
New Homes and Condos - In general there are not as many new home builders as there are on the mainland, but there are definitely new home options on Oahu. New homes take approximately 6 months to be completed. New condos, might be available or may take 2 years to get done. It all depends on the project. New homes on Oahu are very desirable and often sell out quickly. Speak with your Realtor about the option of acquiring a new home. Most of these properties are not on the MLS and do not show up with other listings on home search sites. If you have PCS orders to Hawaii and you are not on a time crunch, a new home on Oahu could be a great option. If you are already on Oahu, have your Realtor accompany you on the

first visit

to the new home sales office.

If you would like to have a Buyer's Agent represent you, then your Realtor has to be present during your initial visit

, as per most builder rules.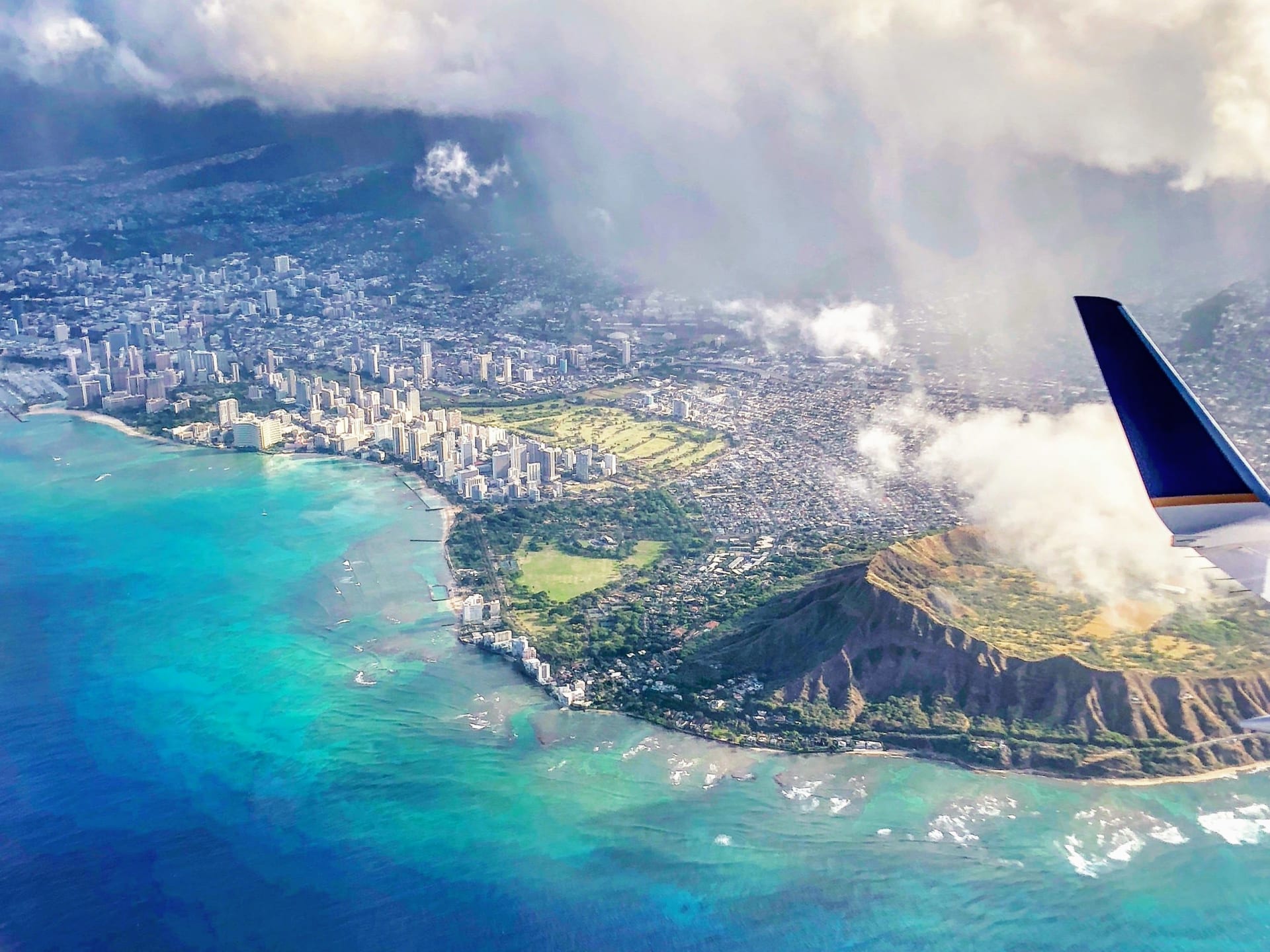 Familiarize Yourself With Oahu
Every area of Oahu is different with somewhat different geography and climate. If you received PCS orders to Schofield Barracks, you may look at homes in Ewa Beach or Kapolei. These cities are on the West side of Oahu, the Leeward side. The West side has a dryer climate than other areas of Oahu. If your work will take you to the naval base in Kaneohe, you may be looking at homes in Kailua or Kaneohe. The Windward (East) is a little more tropical. If you are going to be looking at Honolulu condos, they are located on the South side. Waikiki and Kakaako neighborhoods are mostly sunny. Every area is different even though Oahu is fairly small. If you don't like a lot of humidity, and rain, then high in the mountains of Kaneohe, may not be a perfect area for a new home on Oahu, but Ewa Beach on the West side may be.
Oahu Traffic
Oahu traffic can be heavy during rush hours. What may appear like a short drive from point A to point B, may actually turn into a long commute in the peak hours when everyone is heading to or from work. Be aware of the traffic patterns when searching for a home. When you arrive on Oahu and start looking at possible areas to live in, the best way to check the traffic, is to actually do the morning and afternoon commute to and from work. While traffic can be heavy on the highway at peak times, it moves fast in during the day. It's easy to move from one part of Oahu to the next.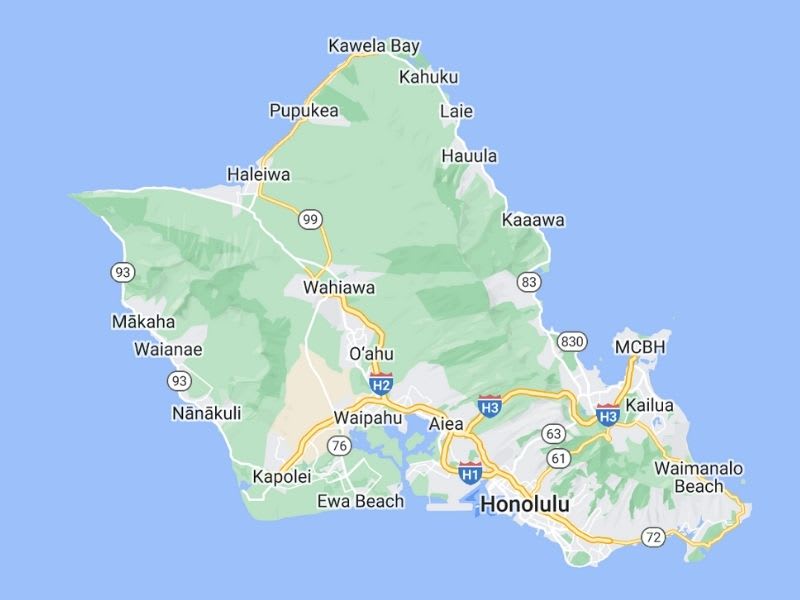 Are Schools Important?
If schools are important in your Oahu home search, there are many online resources to help with the school research. The Department of Education is the official website for Public Schools on Oahu. Private Schools are also popular on Oahu. Since many of the websites rating public and private schools on Oahu are not official websites, and I can't verify their validity, I have decided not to include links to these resources here. These websites, however, can be found by searching for "Oahu schools", "Oahu school rating", "Oahu elementary schools", and similar search terms online
School District Exemptions
Popular schools, often receive many geographic exception requests. If you have PCS orders to Hawaii and are considering a school that's possibly in a different area from where you are considering living, check with each school about the process and the possibility of an out-of-area exception. Geographic exceptions are not always easy to get.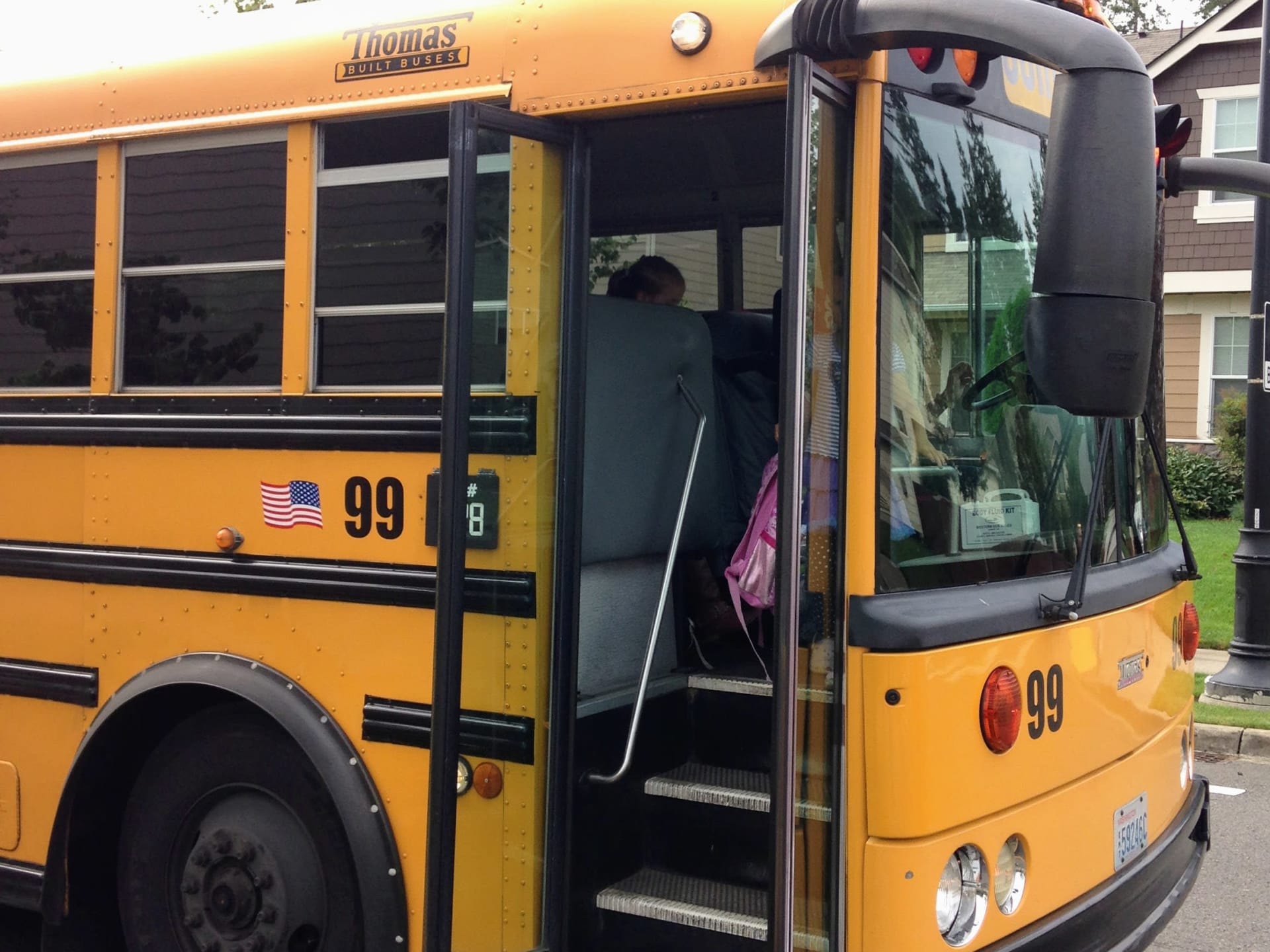 Purchasing Sight Unseen
If you are in a situation where you are not able to be on Oahu, or simply want to complete a transaction in this way, it is definitely possible to purchase a home sight unseen. With the right technology and a techy Buyer's Agent, it can be a very smooth transaction. The technology part is very important in this type of situation. Utilizing Google Earth, Google maps, video, pictures, electronic signing software, etc. will allow you to see the area, the home, and to complete needed documentation electronically. This may not be an ideal home purchase situation, but it's fairly popular with military buyers PCSing to Oahu.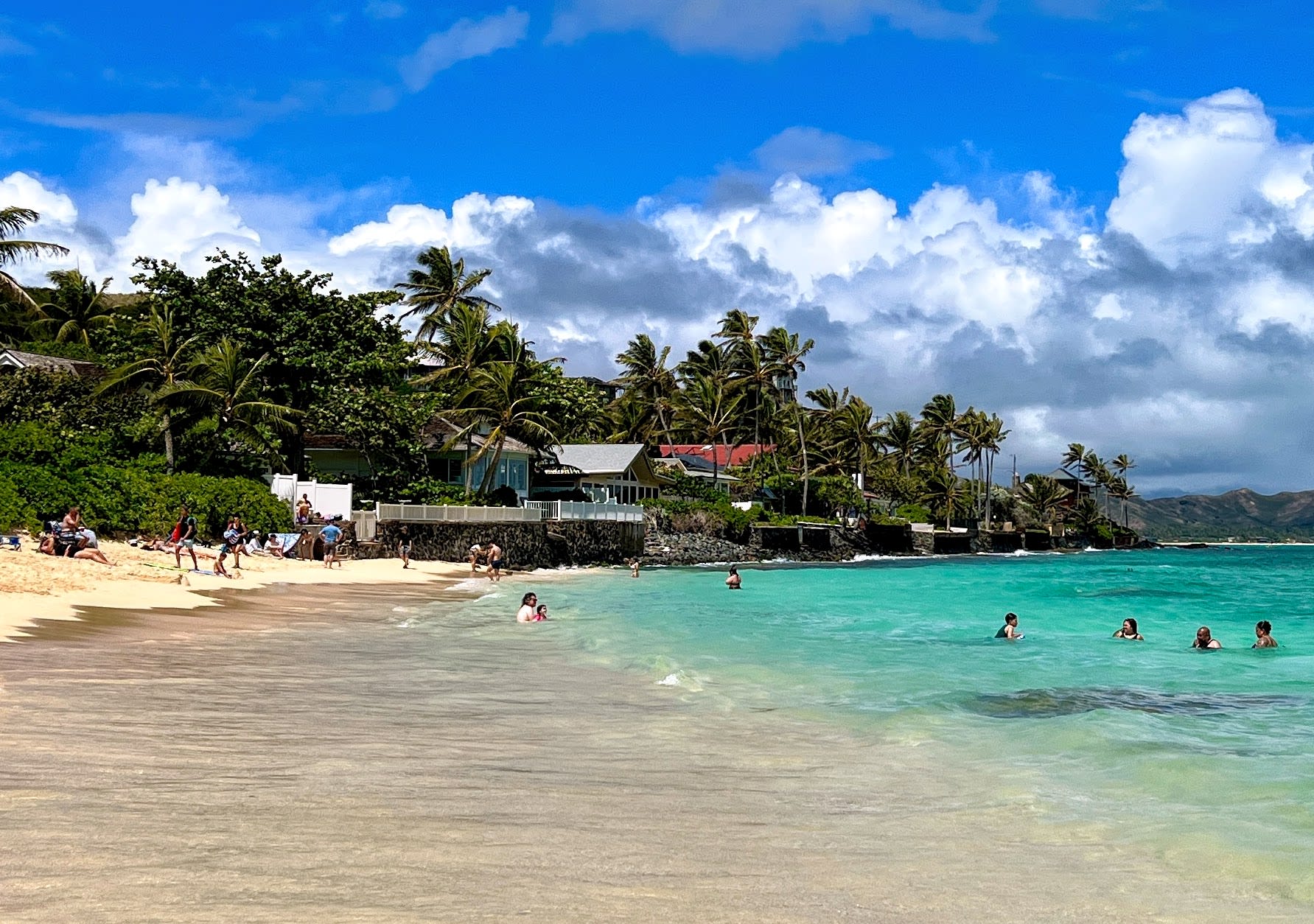 Connecting with and Oahu Realtor
Real Estate Agent VS REALTOR
While all Realtors are real estate agents, not all real estate agents are Realtors. Realtors subscribe to the Code of Ethics and belong to the National Association of Realtors.
Work with BUYER'S AGENT
Align yourself with an experienced Realtor ahead of your move. Don't wait until you arrive on Oahu.
Buyer's Agents represent BUYERS.
Listing Agents represent SELLERS.
While dual agency is legal in Hawaii, where the Listing Agent works with the Seller and the Buyer, it is not the ideal situation for either party. In a dual representation, the agent becomes a facilitator, and cannot advise the seller or the buyer, and has to remain neutral. As long as the Buyer and Seller agree with that arrangement, that's perfectly fine. However, since Buyers don't typically pay for Buyer representation, why not work with your own Buyer's Agent who can actually advise you?
Buyer Representation Agreement
Just as the Seller, upon listing of their home enter into a listing agreement with the agent and brokerage, Oahu Realtors may ask you to sign a Buyer Representation Agreement. This will establish your agency relationship and commitment to one another.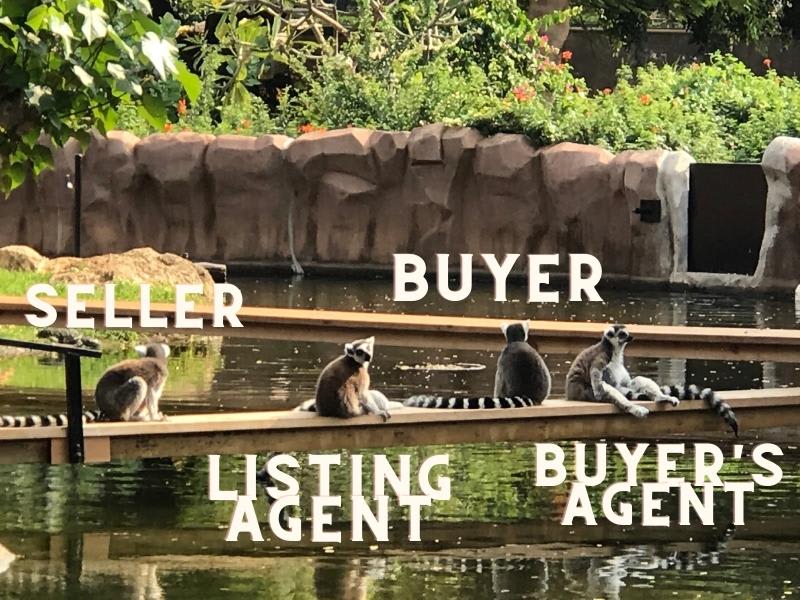 Financing a Home on Oahu
On Oahu it is easier to get offers accepted with local financing, especially when multiple offers arise. Whether it's true or perceived, listing agents and sellers feel that mainland lenders don't understand the Hawaii closing process well enough, will not be able to close on time, or that they will miss things pertaining to the purchase. Most of the big banks, credit unions, or other lending institutions common to the mainland US, don't exist on Oahu. There is very little experience in dealing with them, which sometimes causes concerns. In a competitive market like Oahu, it may be best to work with a local lender. Lender selection, however, is entirely of Buyer's choosing, so choose who you feel is best for you.
Understand Your Loan
Just as not all Realtors are created equal, not all loans are created equal. Every lender is a little different. Some charge lower percentage points, have better rates, or have more experienced loan officers. While I don't advise starting pre-qualifications with multiple lenders, and having your credit pulled 15 times, I would say, speak with more than one, so you can compare of what each offers.
Some loan officers work for one bank and work with different loan programs offered by their specific bank. Other loan officers are mortgage brokers. Brokers, in addition to their own loan programs, can look at various lending institutions to find the best deal for their clients. One isn't better than the other. It depends on the situation.
Does the lender have experience with VA financing?
If you are considering Conventional Financing, what is the down requirement? Some lenders will require 20% down, while others can go lower, to 3% for example. Yes, it's ok to compare loans, and no they are not all the same. As part of your PCS process, and if you are considering purchasing a home on Oahu, definitely check into options, and understand the loan.
Let the loan officer know whether you are interested in a home or a condo, as this will most likely change the approval amount. Maintenance fees are a monthly expense and have to be taken into account when calculating the loan amount.
Don't forget to ask about Closing Costs, as those are also costs associated with financing.
VA Loans
Homes
VA financing is common on Oahu. Purchasing a home with a VA loan is fairly straightforward if the home is in good condition and the seller accepts your offer.
Condos
Purchasing a condo on Oahu with VA financing is a little more complicated. Not all condos will qualify. The condominium building has to be VA approved to allow for a condo purchase with a VA loan. The Department of Veterans Affairs website lists VA approved condos in Hawaii. Even if the building is approved, the condo unit still has to meet the VA conditions.
PCS to Hawaii with Pets
When you receive your PCS orders to Hawaii, or even before you get the official orders, begin the quarantine process that's required for animals entering the Hawaiian Islands. The State of Hawaii has an Animal Quarantine Information Page with all the guidelines, forms, and payment information.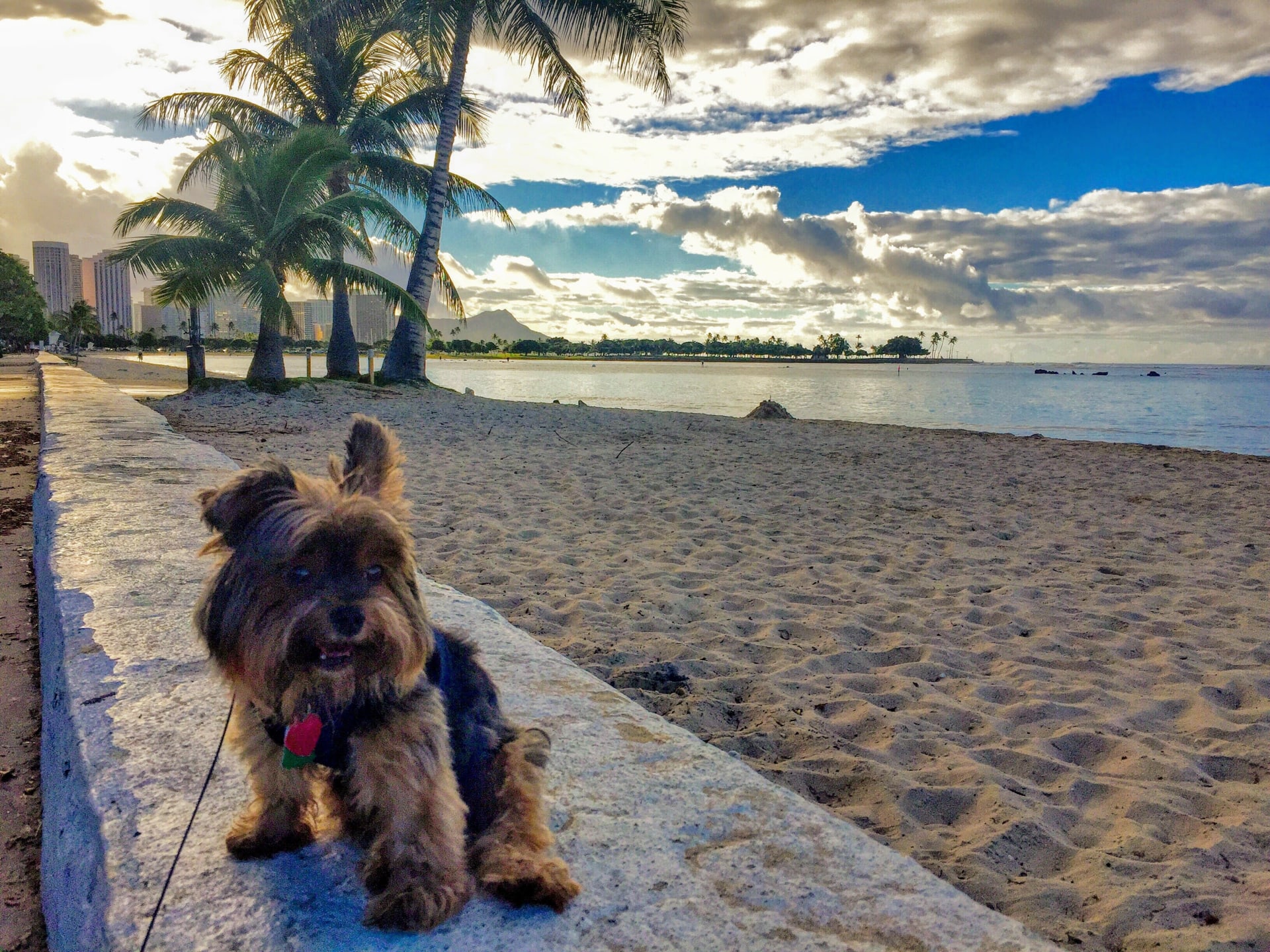 If you have any questions about Oahu real estate, please don't hesitate to contact me.