Oahu has its share of beautiful homes with pools. The pools come in different shapes and sizes, with and without views, and are truly a wonderful addition to a home. Outdoor living is a big part of life in Hawaii. The beautiful weather allows for year-round enjoyment of the indoor and outdoor spaces. Swimming pools further enhance the spaces and add to the enjoyment of one's property. While there are many homes with pools on Oahu, they're not found in every area. Some of it has to do with lot sizes or topography, and some of it with price points. In the areas where private pools are not as common, there are often community pools for residents to enjoy.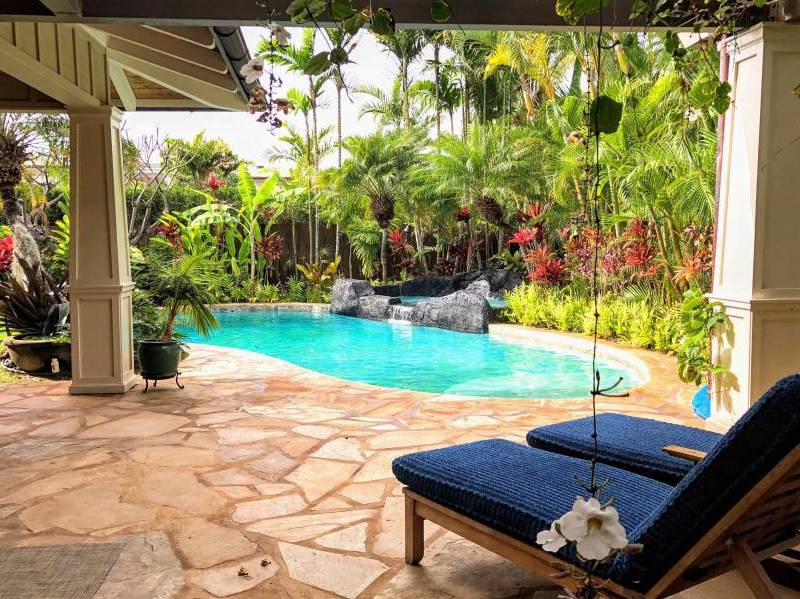 Homes with Pools on Oahu
Located on the Windward side of Oahu (east side), Kailua is one of the most popular beach towns on Oahu.
The south side of Oahu is home to Honolulu. The area offers a great mix of homes and condos, and is home to the famous Waikiki Beach.
Oahu's west side is super popular. With more favorable pricing and newer construction homes, buyer demand for homes is high. The majority of homes don't have private pools, but many communities have pools for residents to use.
⇒ Ewa Beach Homes with Community Pools
~ Kinga
PS: If you have any questions about Oahu real estate, or if you would like assistance in finding a home with a pool, please don't hesitate to contact me.